In today's globalized world, immigration is a complex and ever-changing field that requires a great deal of expertise and efficiency from attorneys, paralegals, and associated administrative staff. With regulatory changes, myriad forms, and tight deadlines, immigration legal professionals are finding it increasingly challenging to manage their practices efficiently while ensuring compliance and client satisfaction.
Complex Legislation: Immigration laws are complicated and vary from country to country. A minor mistake can result in delays, denials, or even legal complications.
Paperwork: The plethora of forms, documents, and deadlines can be overwhelming.
Time Management: Each case requires unique handling, and time is a commodity that attorneys cannot afford to waste.
Enter immigration software – a game-changer that can radically improve how immigration law is practiced. This article explores the indispensable role of immigration software in modern legal practices, and how it can streamline workflows, improve accuracy, and elevate client service.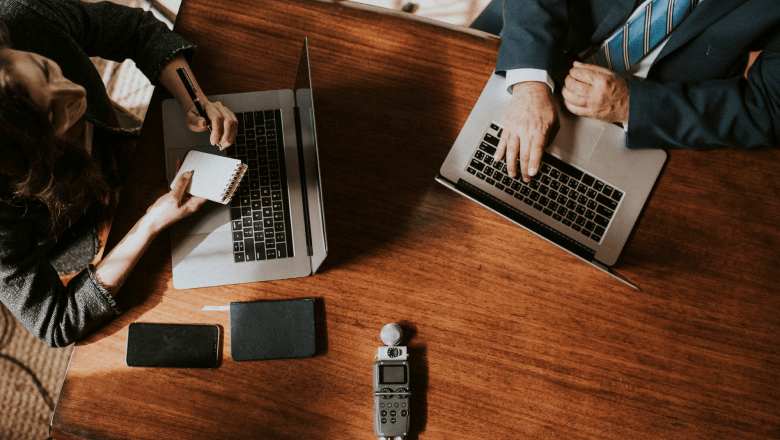 What is "Immigration Software"? An overview of Immigration-specific Legal Case and Practice Management Software
Immigration-specific legal case and practice management software, or "immigration software" for short, is a specialized technological solution designed to assist attorneys, paralegals, law firms, and organizations in efficiently managing immigration-related legal matters. This type of software is built to handle the complexities and nuances that come with immigration law, which often involves intricate paperwork, ever-changing regulations, and a high level of detail. Immigration software aims to simplify these aspects by automating repetitive tasks, providing easy access to updated legal forms, and ensuring accurate case management.
One of the primary features of immigration software is a robust electronic forms technology with capabilities such as automated form filling. This feature populates repetitive fields across multiple forms, saving considerable time and reducing the risk of human error. For instance, a client's basic details like name, address, and date of birth can automatically be filled in across various required complex immigration forms such as I-130, I-485, and N-400. The software regularly updates its form library to reflect the most recent versions, ensuring that all submissions are compliant with current laws and regulations. Immigration software providers with best-in-class form management capabilities typically have deep experience offering electronic forms technologies in contexts outside of immigration as well.
In addition to form management, immigration software offers comprehensive case management features. These include tracking the progress of various applications, setting reminders for important deadlines, and creating task lists for legal teams. Document storage is another significant component; the software provides a centralized and secure database for storing critical client documents like passports, visa stamps, and marriage certificates. This makes it easier for attorneys to access and retrieve information, which is especially beneficial in time-sensitive cases.
Client communication is also streamlined via secure client portals. These portals allow clients to submit documents, track the status of their applications, and even communicate directly with their attorneys, all in a secure and confidential environment. Some advanced immigration software also offers integrations with government websites, allowing for direct e-filing of forms and applications.
In essence, immigration software is more than just a digital filing cabinet; it is a comprehensive cloud based platform that enables immigration legal professionals to work more effectively and efficiently. It helps immigration law firms provide better service to their clients by automating administrative tasks, thereby allowing legal professionals to focus more on strategic aspects of immigration law.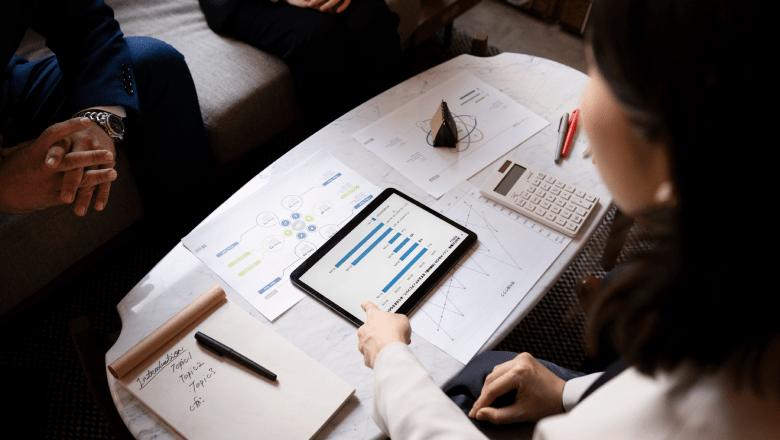 Immigration Software Benefits for Attorneys
The advent of specialized immigration software has revolutionized the way attorneys manage their practices, offering a host of benefits designed to streamline workflows, enhance client satisfaction, and ultimately, increase the success rates of immigration cases. Here's how:
Efficiency
Arguably one of the most immediate benefits of using immigration software is the considerable time-saving. Automation features, such as form population and deadline reminders, help attorneys eliminate hours of manual data entry and administrative tracking. This saved time can then be devoted to client consultation, case analysis, and other high-value tasks.
Accuracy and Compliance
With immigration law, all the details matter. A minor mistake on a form can result in application delays or denials, posing serious issues for clients. Immigration software mitigates this risk by ensuring that all forms are up-to-date and correctly filled out. It automatically updates its database whenever immigration laws and policies change, thus ensuring that attorneys are always working with the latest, compliant set of tools. For instance, modern immigration software solutions will typically offer electronic filing (e-Filing) functionality for forms directly onto agency websites (such as the USCIS), which improves time efficiency, accuracy, and compliance.
Enhanced Client Communication
Client portals provided by immigration software enable secure and efficient two-way communication. Clients can upload required documents, track the status of their applications, and send queries directly through the portal. This minimizes the risk of email-related security threats and ensures that all correspondence and documents are organized and easily accessible.
Centralized Document Management
With all essential documents and client information stored in one place, the process of gathering data for case preparation becomes more manageable. This centralized storage also allows for easy collaboration among team members, who can access and contribute to case files in real-time, irrespective of their physical location.
Financial Savings
While implementing immigration software requires an initial investment, the long-term financial benefits are significant. Automated task management reduces the need for additional administrative staff, and enhanced accuracy minimizes the risk of costly errors or retrials. Moreover, the time saved allows attorneys to take on more clients, thus potentially increasing firm revenue.
Competitive Edge
In an increasingly digital world, clients expect swift, efficient, and transparent services. Immigration software enables law firms to meet these expectations, providing them with a competitive edge in a crowded market.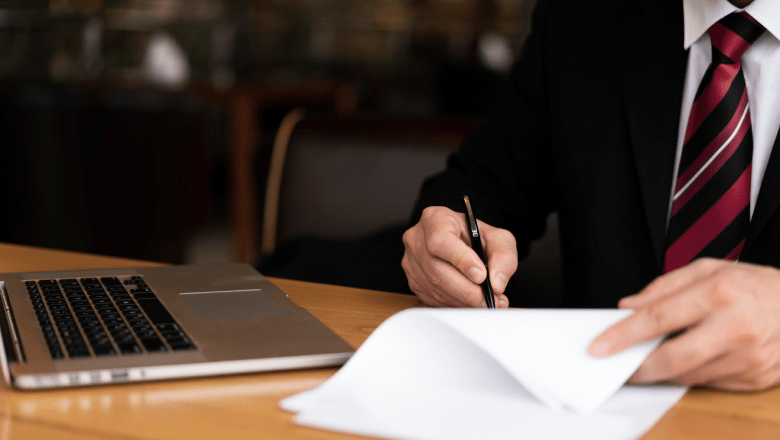 What is Legal Case Management Software?
Law firms use legal case management software to house vital case-related documents and consolidate all case-related information in one easily accessible location. Instead of information being scattered across multiple different desks, attorneys have a single electronic repository in which they can gather documents, track billable time, and make notes on both clients and cases. Case management systems are generally used as part of a larger suite of legal software, including law practice management software, that a law firm can use to manage every part of its practice.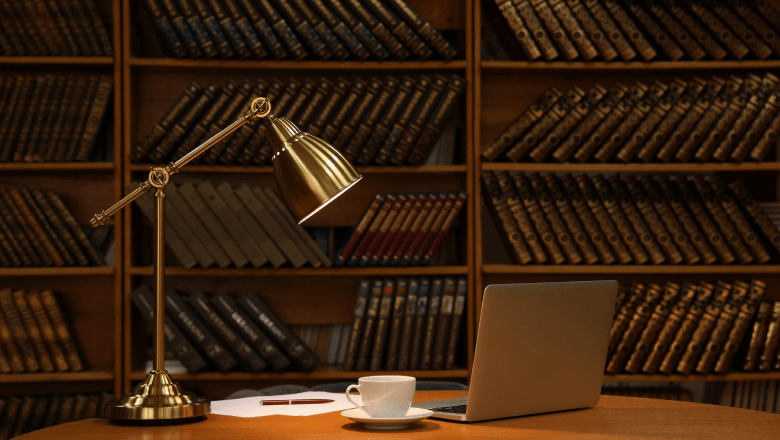 What is Legal Practice Management Software?
Legal practice management software manages all aspects of a law firm. Applications in this category contain a wide range of functionality and act as the central hub for all law firm activities. Legal practice management software should not be confused with legal operations software, which is used by internal legal departments to manage daily operations. Legal practice management software typically provides users with document storage and sharing, messaging, contact management, scheduling, and reporting capabilities. Some solutions in this category also contain case management tools so that all case-related tasks can be carried out in a single application.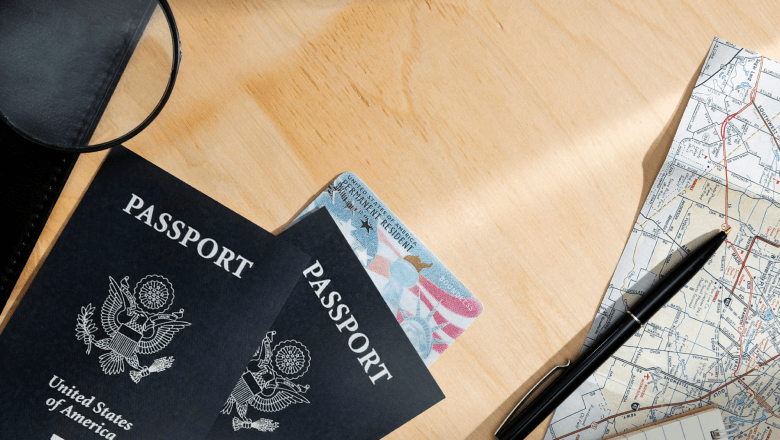 Immigration-specific Legal Case and Practice Management Software
Immigration-specific Legal Case and Practice Management software (often shortened to "Immigration Software") is a combined legal practice management / legal case management platform enhanced with immigration-specific offerings across forms, processes / workflows, data affiliations and connections, and more. Such solutions aim to enable legal professionals to manage their day-to-day operations in an organized, coordinated, and secure manner while gaining efficiencies from functionality tailored to immigration law. Immigration software is used by immigration legal professionals, including attorneys and paralegals, at both for-profit and nonprofit law firms, global corporations, and schools / universities.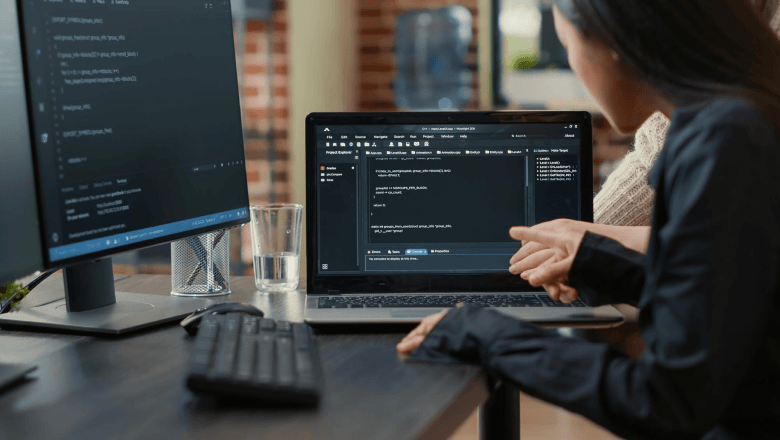 Immigration Software Requirements
Immigration software must meet all the requirements of general legal practice management platforms including:
Designed to be used by law firms, but may also be used by employers, schools, or other organizations.
Manage law firm clients / contacts, potentially with enhanced CRM functionality.
Manage law firm cases throughout their lifecycle, including storage of legal documents, provision of time tracking, and workflow tools to aid lawyers through the case lifecycle.
Offer additional practice management functionality (via built-in features or integrations) across areas such as Billing, Calendaring / Appointments, Messaging, Collaborating, and more.
May integrate with other business (e.g., Microsoft Office Online) and legal (e.g., eDiscovery platforms) solutions.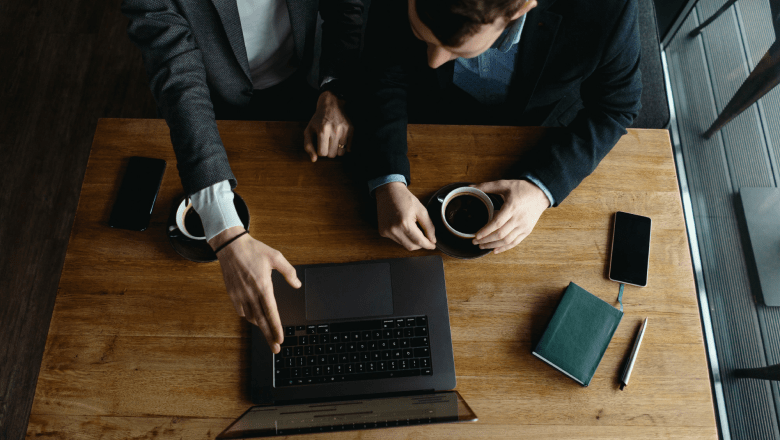 Immigration Software Features
The capabilities of immigration software go beyond mere electronic filing; they offer a suite of features designed to enhance efficiency, accuracy, and client engagement. Here's an overview of some of the most essential and impactful features that immigration software brings to the table:
Comprehensive Form Library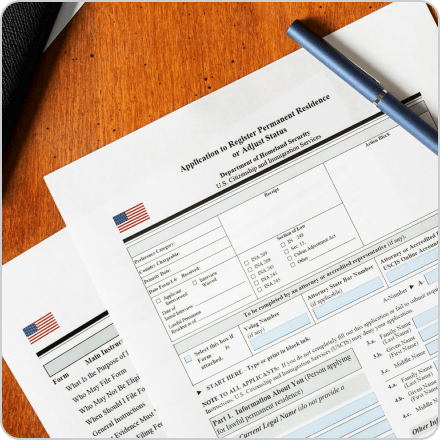 Having a library of up-to-date immigration forms at your fingertips is invaluable. Good immigration software offers a wide array of forms for various immigration processes, from green card applications to naturalization and beyond. This eliminates the need for attorneys to search government websites or other sources, streamlining the documentation process.
Automated Form Filling and Electronic Forms Management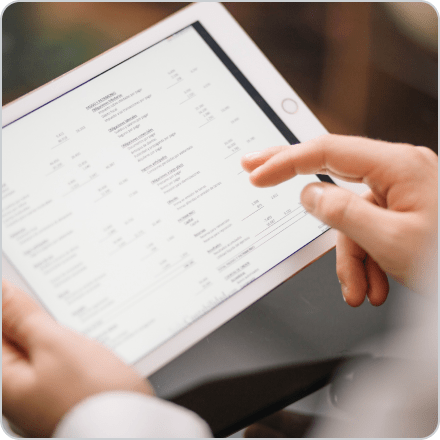 This feature automates the entry of repetitive information across multiple forms. Once a client's basic details are entered, the software can populate these into several different forms, saving time and minimizing the risk of errors. In addition to forms population and filling, some immigration software solutions include electronic forms technologies that enable more robust management mechanisms across the creation, manipulation, collaboration, sharing, and submission of forms.
Real-time Updates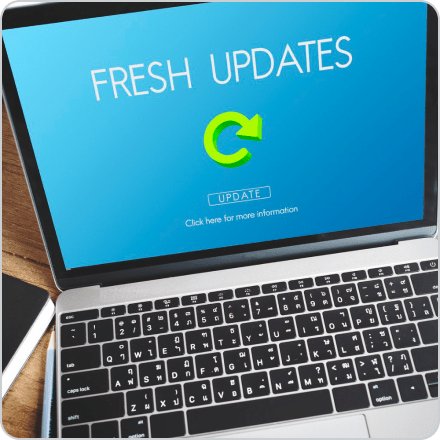 In a field where regulations and forms can change rapidly, staying updated is crucial. The software frequently refreshes its database with the latest forms and guidelines, ensuring you are always in compliance with current immigration laws.
Case Management Tools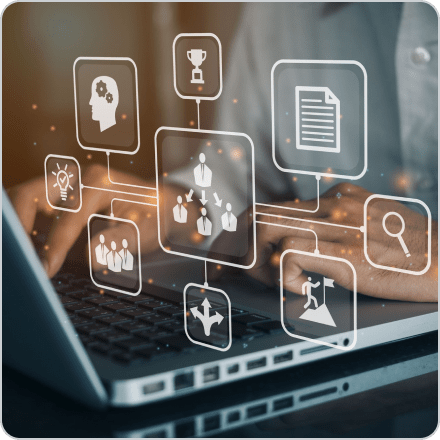 Sophisticated case management tools allow for tracking case milestones, managing deadlines, and assigning tasks within a team. This keeps everyone on the same page and ensures that nothing slips through the cracks.
Secure Document Storage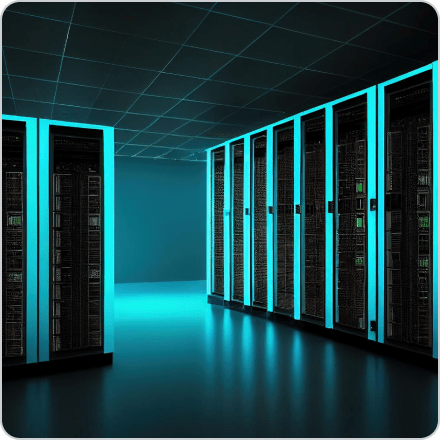 Storing sensitive client information requires robust data security measures. Immigration software usually offers encrypted, cloud-based storage solutions, ensuring that client data remains confidential and safe from unauthorized access.
Client Portals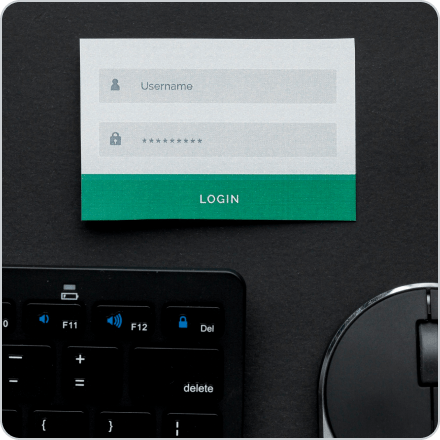 Specialized client portals allow for easy document submission, real-time status updates, and secure communication between the attorney and client. This enhances transparency and makes the entire immigration process more client-friendly.
Multi-User Collaboration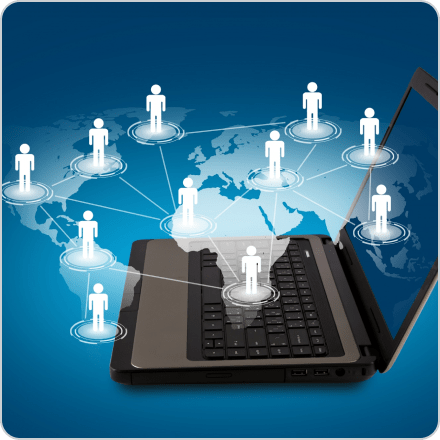 Many immigration software packages offer multi-user access, allowing for seamless collaboration between attorneys, paralegals, and administrative staff. This is particularly useful for larger firms or for cases that require input from multiple professionals.
Reporting and Analytics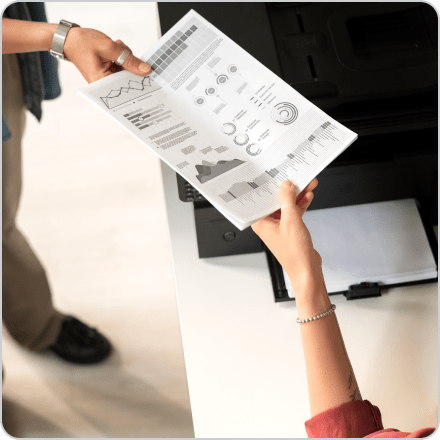 Data-driven insights can prove valuable in the optimization of legal services. Some immigration software platforms offer reporting tools that generate analytics on case duration, success rates, and other key metrics.
Customizable Workflows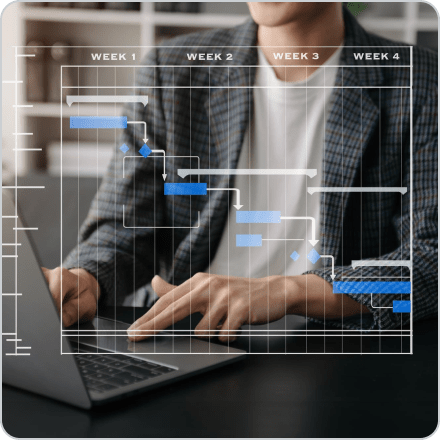 Every immigration case is unique, and the ability to tailor workflows accordingly is a significant advantage. Customizable workflows allow attorneys to adapt the software to meet the specific needs and complexities of each case.
Immigration Data Affiliations, Connections, and e-Filing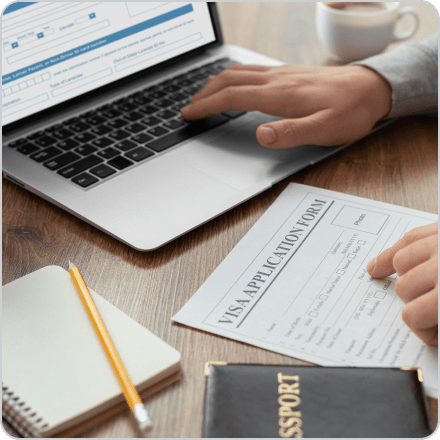 Connectivity (e.g., integrations, web scraping, regular polling) to immigration-specific bodies such as the USCIS, DOL, DOS, NVC, CBP, and more for purposes such as updated form aggregation, form submission / e-Filing, status checking, and more. The most comprehensive immigration software solutions will offer e-Filing (electronic / automated submission) functionality for forms associated with such bodies like the USCIS, saving legal professionals a great deal of time, streamlining their workflows, and reducing errors throughout the forms submissions processing.
Other Immigration-specific Offerings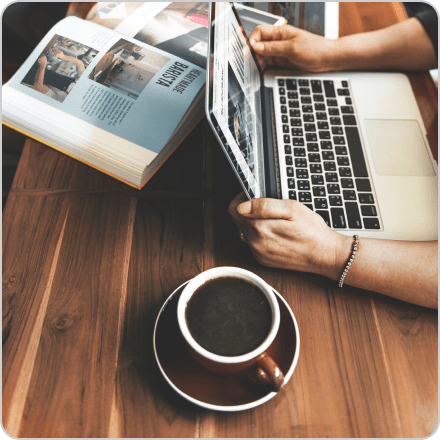 Updates on immigration law (e.g., news feed) and industry-specific governing bodies (e.g., USCIS) and organizations (e.g., AILA). Resources specifically for connecting immigration legal professionals (e.g., an immigration forum or networking group).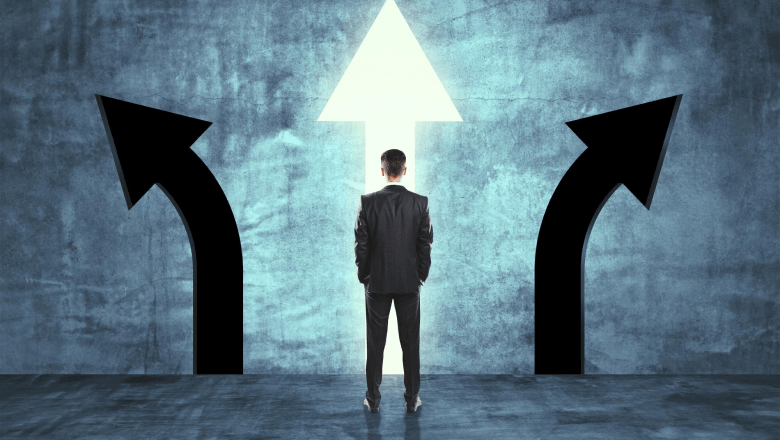 How to Choose Immigration Case Management Software
Selecting the right immigration law software for your practice is a crucial decision, impacting everything from operational efficiency to client satisfaction. Here are some factors you should consider when making this important choice:
1.

Assess Your Specific Needs

Every law firm has unique needs based on its size, clientele, and specialization within immigration law. Make a list of features that are essential to your practice. Do you need extensive case management tools, or are you primarily concerned about form automation? Understanding your specific requirements will help you narrow down your options.
2.

Comprehensive Case Management Features

A robust immigration case management solution should offer a complete range of functionalities for organizing, tracking, and managing cases. Look for features such as query functionality across your cases and clients, automated reminders, and process steps / workflow management. This will enable you to keep each case on track and ensure that no critical steps are overlooked.
3.

Secure, Compliant Data Handling with Single-Tenant Models

Given the sensitive nature of immigration cases, the security and confidentiality of client data are of utmost importance. Ensure that the software you choose offers strong encryption, secure login mechanisms, and compliance with relevant data protection laws. Check whether the solution is regularly audited for security to ensure maximum protection. And lastly but possibly most critical in terms of differentiated security – look into whether the vendor offers a single-tenant database model, in which each client gets its own private database. This physical isolation of data provides for significantly stronger security postures and a sounder risk mitigation relative to multi-tenant models (which are more commonly used by software providers given that multi-tenant models are less expensive to manage).
4.

Ease of Use and Learning Curve

A sophisticated tool is of little use if it's too complicated for your team to navigate. Look for software with an intuitive user interface and a gentle learning curve. Many companies offer free trials or demos; take advantage of these to get a sense of the software's usability.
5.

Scalability and Customization

As your practice grows, your software should be able to grow with you. Opt for platforms that offer scalability in terms of user capacity, case load, and additional features. The ability to customize workflows and other settings is also beneficial, allowing you to adapt the software to fit evolving needs.
6.

Real-time Updates and Notifications

Immigration laws and procedures are subject to frequent changes, so the software should offer real-time updates to stay current. Notifications for any changes in forms, policies, or deadlines are essential to avoid errors or delays in case processing.
7.

Client Portal

A dedicated client portal can dramatically improve your communication with clients. Through the portal, clients should be able to securely upload necessary documents, check the status of their case, and communicate with you, enhancing their overall experience and satisfaction.
8.

Check Customer Support and Training

Solid customer support can be a lifesaver when you encounter issues or have queries. It is critical to review feedback from other customers about the immigration software's support team. Before committing, verify that the customer support team is well-liked by other customers. It is also important to check that the type of customer support you desire is offered—Is it 24/7? Is there a dedicated account manager? Also, inquire about training resources like webinars, tutorials, or documentation that can help your team get acclimated.
9.

Integrations with Critical Business Applications

Today, integrations in immigration software with common business applications tend to be more of a commonplace table stake than a rare differentiator. However, in choosing a solution, it is critical to check that it can integrate with your current technology stack, especially with productivity applications like Microsoft Office 365 that may commonly be used by your practice. Leading immigration software vendors will also be technologically savvy enough to offer custom integrations with new applications in the case that such an integration is not available off-the-shelf.
10.

Read Reviews and Seek Recommendations

User reviews and recommendations can provide invaluable insights into the software's performance, reliability, and customer satisfaction. Check third-party review websites like Capterra and G2, visit online forums, read reviews on the software vendors' websites, and consider seeking advice from peers who have used immigration law software.

By taking a comprehensive approach to evaluating features, security, usability, scalability, integrations, and customer support, you'll be better positioned to choose an immigration law software that not only meets your current needs but also adapts to future challenges.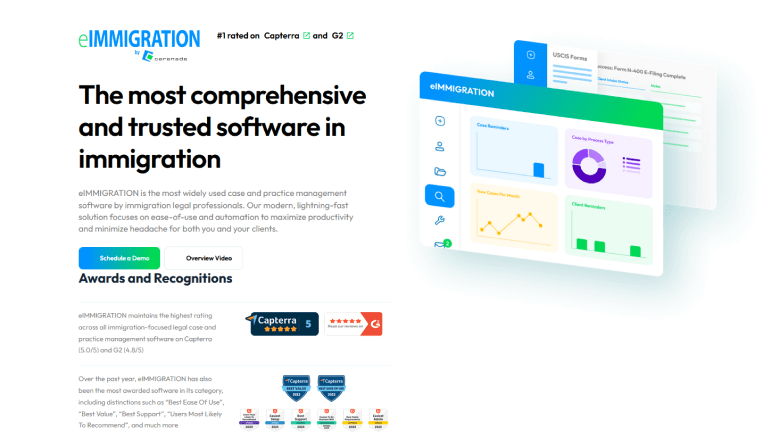 The Best Immigration Software for Attorneys
Choosing the right immigration software can be a transformative experience for any legal practice. It can significantly streamline operations, improve client satisfaction, and ensure compliance with ever-changing immigration laws and regulations. From comprehensive form libraries and automated form-filling to advanced case management tools and secure data storage, the range of features available is designed to meet the nuanced needs of immigration law. Platforms like eIMMIGRATION have set a high standard in the industry, offering robust, user-friendly solutions that can adapt to the size and specialty of any legal practice.
However, the best software is not just about features; it's about how well it aligns with your practice's specific needs. Factors such as ease of use, scalability, customization options, and robust customer support can make all the difference. A thoughtful approach to selecting a software—considering both functional capabilities and logistical needs—can dramatically enhance the efficiency and efficacy of your immigration practice.
In a field as dynamic and sensitive as immigration law, having a reliable, secure, and efficient case management solution isn't just an optional tool; it's a necessity for providing top-notch legal representation.
Schedule a demo today to explore the full range of capabilities that eIMMIGRATION by Cerenade has to offer. Make the smart choice for your practice; let eIMMIGRATION by Cerenade be the tool that propels you to greater efficiency and success. Click here to schedule your demo now!