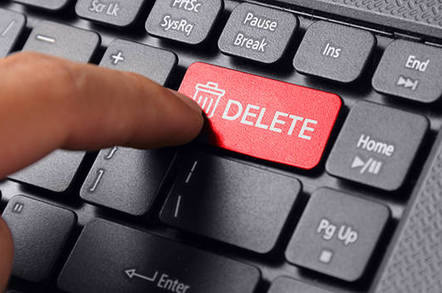 With a New Month Comes New Features
First, a couple of new features: We have added a "views" option, allowing you to hide sections in the client profile. Then, we introduce the addition of Canadian Immigration Forms. Besides our new features, we are including a couple of features that were already implemented in the software but may have been overlooked. We encourage you to check them out and take full advantage of these standard features that come included with your subscription. This includes: Letter Templates, customizing your Case Processes, using the Tickler System, and limiting your user's access.
Modifying the View of a Client Profile
We have introduced "views" on the client profiles. With this setting, you can hide sections of the client profile you typically don't fill out.
Here is a video showing you the feature Click Here.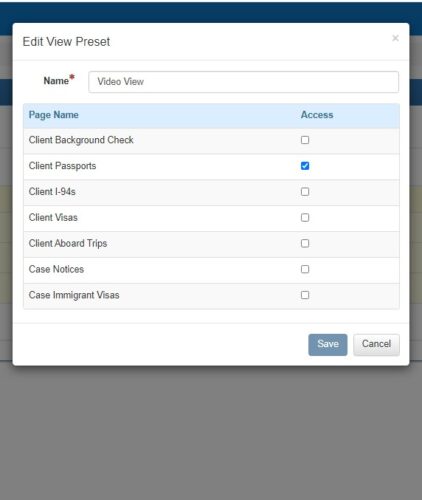 Introducing Canadian Immigration Forms
We have been working hard to implement Canadian Immigration forms and are now available as an optional module. Currently it is in Beta mode and have about 30-40 forms. We are planning to offer all Canadian Immigration forms in the near future. If interested, contact sales@cerenade.com.
Here is a video showing you the forms: Click Here
Letter Templates
Take advantage of our standard feature, Letter Templates. What this feature does is you can create a default email message, cover letters, or any other type of document you typically type out and have it saved on the system. You can then add tags onto the document so that it auto-populates things like names, case info, or other data stored on profiles. These letter templates can then be emailed or exported as a Word or PDF document.
Here is a video showing you how: Click Here
Customize Your Case Processes
Have the capability to create your own custom case processes and select it at the moment of creating a case. Things you can assign to a case are forms, process steps, document checklists, billing items, and more. With this feature, you can manage not just immigration cases, but other types of cases as well.
Here is a video showing you how: Click Here
Using the Tickler System
The tickler is a dashboard that gathers all your reminders, expirations, document dates, and much more. The tickler then tracks those dates for you and starts notifying you days in advance to not let those things expire.
Here is a video showing you how: Click Here
Tired of Having Users Accidentally Delete Things?
Take advantage of enabling and disabling settings for everyone and/or individual users. You can limit someone's actions to certain functions in the software as well as days they can use the software, times, and so on. You can also give someone more access if you want them to have the same settings as you.
Here is a video showing you how this works: Click Here