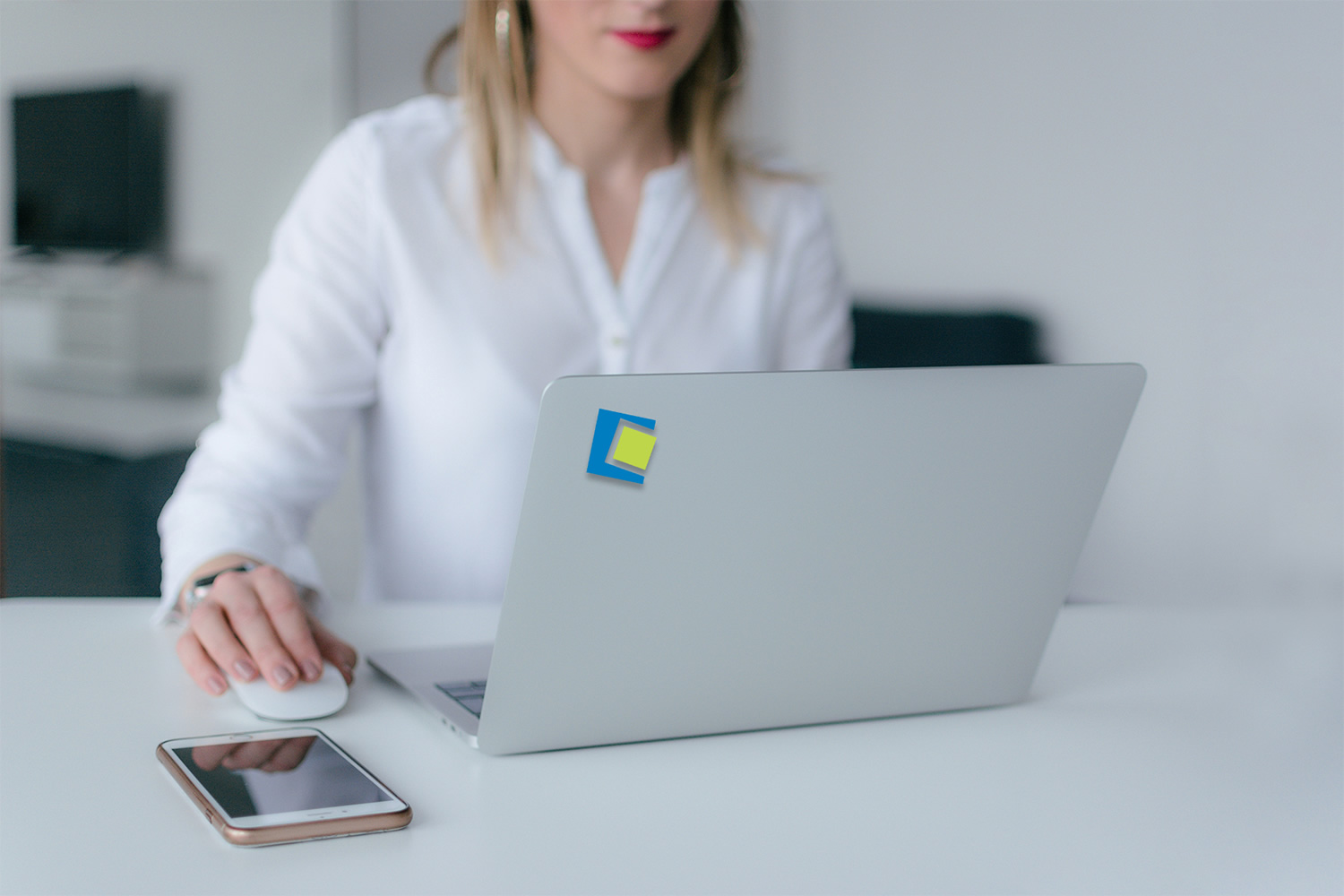 Here at Cerenade, we strive to create a powerful and industry leading software in eIMMIGRATION. A software that is intended to meet all your office needs whether it be form preparation, case management, client management, billing, calendar appointments, reporting tools, and much more. Because of this, eIMMIGRATION is the most subscribed Immigration Software in the U.S.
Although our software already comes pre-loaded with a lot of helpful features, we continue to enhance and add more things that will help you in your day-to-day operations. Below is a list of our most often used features and check out what others have to say about eIMMIGRATION:
Highest Ranked by Immigration Case Management Software Users
Recently the very popular Instagram account @immlawmemes with over 3.9k followers asked its followers to name the case management software they used and would recommend. eIMMIGRATION By Cerenade was ranked number 1 over competing solutions.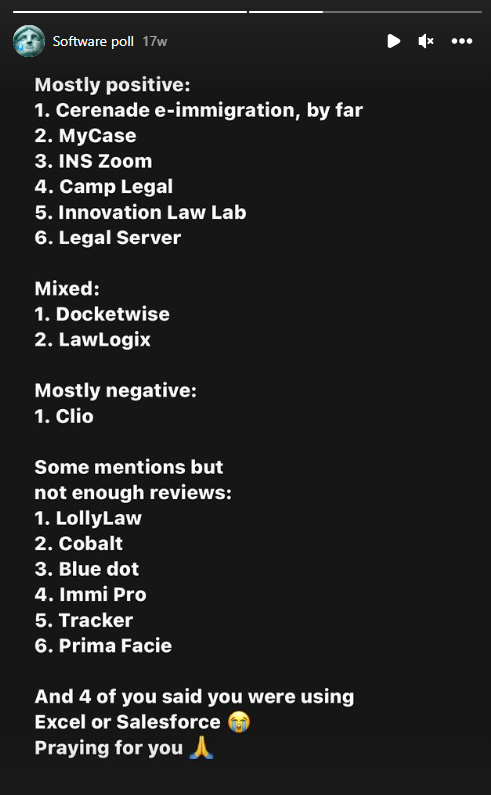 This poll was independently created by the admin of @immlawmemes, with no intervention on our part, and was brought to our attention by our happy customers.
To view the story/poll on Instagram: click here
A New User Interface
Every few years, Cerenade makes it a habit to update the user interface to ensure all users have a great experience using the software. We recently updated the user interface with cutting-edge technology. Overwhelmingly, our clients loved these updates.
To see an overview, click here
The Most e-Filable Forms
Our software offers the most e-Filable forms which include the DS-160, DS-260, DS-156, I-130, N-400, I-90, ETA-9089, G-28, I-765. I-821, I-821D, N-336, and N-565 . This means preparing the forms in our software and transferring that info to its respective site.
We don't plan to stop adding more forms either. In the works is adding all e-Filable forms offered by the USCIS in the near future.
Interested in seeing how it works? Click Here
Advanced Reporting Tools
You can run vast reports regarding client information, case information, and billing information with our Standard Reports. Need to create your own reports? No problem. Our software offers the most advanced reporting tool in the market with our optional module title Custom Reports, allowing you to specify what info to show, criteria you wish for the report to take into effect, and can even schedule these reports to be emailed to you on a daily, weekly, monthly, quarterly, or annual basis.
Auto-Populating and Editable Forms
Our software is coded to auto-populate information from client profiles, meaning less inputting the same information on multiple forms for a client. But on top of that, our software allows you to manually edit forms. You can manually overwrite any areas on the form directly and even use our form tools to add new text fields, add form notes, have the software fill in blank areas with desired text, and much more. Using the forms in our software makes you feel like you are in true control of adding exact information on a form.
Interested in seeing how it works?
Standard Questionnaires and the Ability to Create Custom Intake Forms
Our software comes pre-loaded with questionnaires that encompass different information you may need from your client such as general info, their history of addresses, their history of employments, relatives' information, and much more. These questionnaires can be filled out by your client in a Client Portal, submitted to you, and from there updates the client profile. Once the information is in the client profile, it can then be repurposed to populate forms.
Looking for something more specific in your questionnaires? No problem. We also have given you the ability to create your own Custom Intake Forms, asking exact questions you need a client to answer. Additionally, we made it easier for your clients to answer their intake forms, by giving you the ability to send Passwordless intake forms. This means they do not need to sign into the client portal.
Interested in seeing how it works?
Billing, Credit Card Payments, and the Ability to Enable Auto-Pay
With our software, the Billing optional module gives you the ability to invoice your clients. You can then accept payments on said invoice and run reports using billing information.
If having the optional module titled Credit Card Processing, your clients can log into the Client Portal and make payments with a credit card.
Additionally, our software allows you to create payment plans for your clients, automatically emailing your clients that a payment is due. And if you save payment card info on a client profile, you can even have the software auto-charge a credit card on a monthly, quarterly, or annual basis.
Interested in seeing how it works?
Does Your Software Provide Adequate Support?
Do you ever feel stuck trying to get a hold of someone when something isn't going right in your system? Not here. Need to call someone? Our office hours are Monday through Friday 8:00am to 5:00pm Pacific Time. Need to send an email while working on the weekends? No problem as well, our support email responds 7 days a week.
Need some guidance using the software? We lead the industry in tutorial material on our YouTube channel:  Click Here
Here at Cerenade we make it easy for you to contact us anytime you are experiencing any support issues as well as provide resources when wanting to learn about different features.